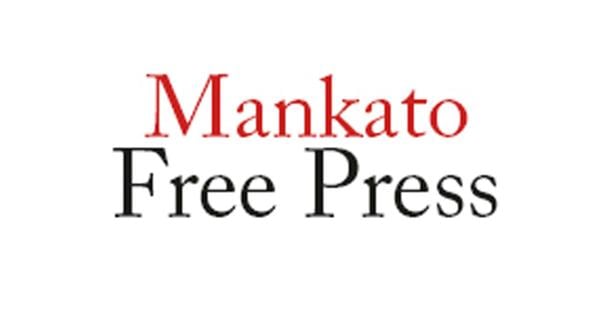 #inform-video-player-1 .inform-embed { margin-top: 10px; margin-bottom: 20px; }
#inform-video-player-2 .inform-embed { margin-top: 10px; margin-bottom: 20px; }
MINNEAPOLIS (AP) — Minnesota was given quite the challenge when the Big Ten unveiled its 2023 football schedule. The Gophers must play Michigan, Michigan State and Ohio State for their three crossover games against East Division teams. That might be the last time a school receives such a surprise from the league. USC and UCLA are coming in 2024. The 16-team conference will dictate a new scheduling system that could include the elimination of divisions. That format would bring more balance and consistency.
UNDATED (AP) — Many men's and women's college basketball players are finding it's been good business to return to college instead of chasing professional playing careers in the NIL era. College athletes have been permitted to make endorsement deals using their name, image and likeness by the NCAA since summer 2021. That means money coming in that used to be reserved until after leaving school to play professionally. It proved a factor in decisions by preseason men's All-Americans like North Carolina's Armando Bacot and Gonzaga's Drew Timme in returning to school. It's also a factor for women mulling early jumps to the WNBA.
UNDATED (AP) — The NCAA's name, likeness and image policy has opened the doors for college basketball players to earn endorsement money while they are still in school. It has also allowed players who might have left early for the NBA to stay in school and lure recruits who had possibly thought about turning pro. NIL also has allowed Overtime Elite, once a professional-only league, to offer scholarships so players can retain their eligibility. NIL has had little impact on NBA G League Ignite, which recruits only players who might be first-round NBA draft picks.
UNDATED (AP) — Big Ten leading receiver Charlie Jones will face his former team when Iowa visits Purdue. Jones caught Iowa off-guard when he announced his transfer to Purdue after spring practice. It's proved to be a good move for Jones. He's on track to give the Boilermakers a 1,000-yard receiver a fourth straight year, not counting the shortened 2020 pandemic season. Maryland visits Wisconsin looking for a fourth Big Ten win for the first time since its 2014 debut season in the league Michigan State goes to Illinois without eight players suspended for their roles in the Michigan Stadium tunnel last week.
CHAMPAIGN, Ill. (AP) — Ilinois has been the surprise of the year in the Big Ten after seizing control of the Big Ten West and winning six straight games. Now the No. 14 Illini start November against one of the league's shock disappointments, Michigan State. The two programs are trending in opposite directions and Michigan State may have hit rock bottom last Saturday when violence erupted in the tunnel of Michigan Stadium after an embarrassing 29-7 loss to rival No. 4 Michigan. Illinois has the country's top scoring defense, allowing just 8.9 points per game, while the 3-5 Spartans had eight players suspended after the Michigan fracas.
PISCATAWAY, N.J. (AP) — No, 4 Michigan will look for its seventh straight win against Rutgers when it travels to New Jersey to take on the Scarlet Knights on Saturday night. The Wolverines come into the game with an 8-0 overall record, including a 5-0 mark in the Big Ten Conference. Rutgers is 4-4 overall and 1-4 in the league. The Scarlet Knights are coming off a 31-0 loss at Minnesota. Michigan beat Michigan State Saturday in a contest marred by an ugly incident after the game in which several Spartan players roughed up a few Michigan opponents leaving the field.
UNDATED (AP) — Indiana coach Tom Allen is staying quiet about his quarterback choice. He could stick with Connor Bazelak against No. 16 Penn State. He could go with experienced backup Jack Tuttle. Or he could try freshman Brendon Sorsby. Allen sees an advantage in making the Nittany Lions play a guessing game this week as they try to rebound from last week's loss to No. 2 Ohio State. The Hoosiers are trying to snap a five-game losing streak. They need to win three of their last four to become bowl eligible.
UNDATED (AP) — No. 2 Ohio State opens what looks like an easier stretch in the schedule with a trip to Northwestern on Saturday. The undefeated Buckeyes are ranked No. 2 behind Tennessee in the first College Football Playoff rankings of the season. After Northwestern, the Buckeyes host Indiana and go to Maryland before a showdown with Michigan. Northwestern has lost seven straight.
#inform-video-player-3 .inform-embed { margin-top: 10px; margin-bottom: 20px; }
Adsense Arbitrage website traffic Get Adsense Approval Google Adsense Earnings Traffic Arbitrage YouTube Monetization YouTube Monetization, Watchtime and Subscribers Ready Monetized Autoblog
from Latest Sports News – My Blog https://ift.tt/BbJaKnW
via
IFTTT