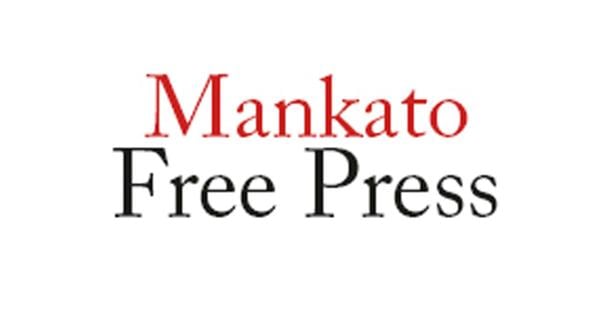 LOUISVILLE, Ky. (AP) — An independent panel has placed the Louisville basketball program on two years of probation and fined it $5,000, but spared the school major penalties from NCAA allegations leveled in the aftermath of a federal investigation of corruption in college basketball. The Independent Accountability Resolution Process also declined to penalize former Cardinals coach Rick Pitino. Chris Mack, Pitino's successor who was fired in January, also was not penalized for additional allegations announced last year by the NCAA. Former Cardinals assistant coaches Jordan Fair and Kenny Johnson received two-year show-cause orders for Level I violations.
UNDATED (AP) — First-year transfer quarterbacks are struggling to adjust to life in the ACC. Pittsburgh's Kedon Slovis and Virginia Tech's Grant Wells have found the sledding more difficult than they imagined. Slovis, who came to Pitt from USC last winter, has thrown just five touchdowns for the 4-4 Panthers. Wells, a Marshall transfer, has been up and down with the Hokies. Pitt head coach Pat Narduzzi says first-year transfers are put in a difficult spot. Narduzzi has praised Slovis' leadership during a difficult stretch and expects Slovis to take a step forward in his final year of eligibility in 2023.
UNDATED (AP) — No. 20 Wake Forest's visit to No. 21 North Carolina State highlights the Week 10 slate in Atlantic Coast Conference play. The instate foes have had each of their past two meetings decided by 45-42 scores. N.C. State won at home in 2020. Wake Forest won at home last year. The schedule also includes No. 5 Clemson's trip to Notre Dame. Louisville faces a James Madison team that cracked the AP Top 25 poll earlier this year. Pittsburgh's Israel Abanikanda looks for another big showing on the ground when the Panthers face No. 22 Syracuse.
SOUTH BEND, Ind. (AP) — Clemson coach Dabo Swinney is sticking with starting quarterback DJ Uiagalelei. After getting benched in a victory over Syracuse, Swinney put to rest any doubt about Uiagalelei keeping the job. The fifth-ranked Tigers are undefeated again and chasing their seventh playoff appearance in eight years. Uiagalelei threw for a career-high 439 yards and two touchdowns in a double-overtime loss as a freshman at Notre Dame. The Fighting Irish have won five of their last six games.
PITTSBURGH (AP) — No. 22 Syracuse will try to end a two-game losing streak when it visits Pittsburgh on Saturday. The Orange began the season 6-0 but have fallen to 6-2 after losses to Clemson and Notre Dame. Pitt is at 4-4 overall and 1-3 in the Atlantic Coast Conference after letting second-half leads slip away in road losses to Louisville and North Carolina. The Panthers have dominated the series of late, winning 17 of the last 20 meetings between the schools. Syracuse has lost nine straight games in Pittsburgh. The Orange's last victory in the Steel City came in 2001.
MIAMI GARDENS, Fla. (AP) — There are some marquee college football games this weekend. Among them: 21 games that involve at least one team in the AP Top 25. Of those, three have ranked teams facing one another, including Georgia-Tennessee — the third regular-season instance of No. 1 vs. No. 2 in the last 15 years. And 12 games will see both teams enter with winning records. Florida State-Miami doesn't check any of those boxes. Doesn't matter. For the Seminoles and Hurricanes, it's still The Game.
UNDATED (AP) — Louisville and visiting James Madison each look to become bowl eligible in Saturday's inaugural meeting. The Cardinals might be the biggest surprise, regrouping from collapse last month to win three straight ACC games including last week's 48-21 thumping of then-No. 10 Wake Forest. They forced eight turnovers against the Demon Deacons, including six in one quarter. JMU is coming off a bye looking to halt a two-game slide. Quarterback Todd Centeio did not play against Marshall but enters as one of the nation's top signal callers. Louisville cornerback Kei'Trel Clark has returned turnovers for touchdowns in consecutive games.
UNDATED (AP) — First-year coach Mike Elko has Duke on the verge of becoming bowl eligible for the first time since 2018 as it prepares to visit Boston College. It's been a huge turnaround for the Blue Devils, who notched just three victories last season. The Eagles are coming off their third straight loss and are in danger of their first season with nine losses since 2015. BC is just 2-8 in its last 10 games and 14-17 in coach Jeff Hafley's three seasons. But the coach said this week that he is very confident in his job security.
Adsense Arbitrage website traffic Get Adsense Approval Google Adsense Earnings Traffic Arbitrage YouTube Monetization YouTube Monetization, Watchtime and Subscribers Ready Monetized Autoblog
from Latest Sports News – My Blog https://ift.tt/5hGECgM
via
IFTTT