SHARE: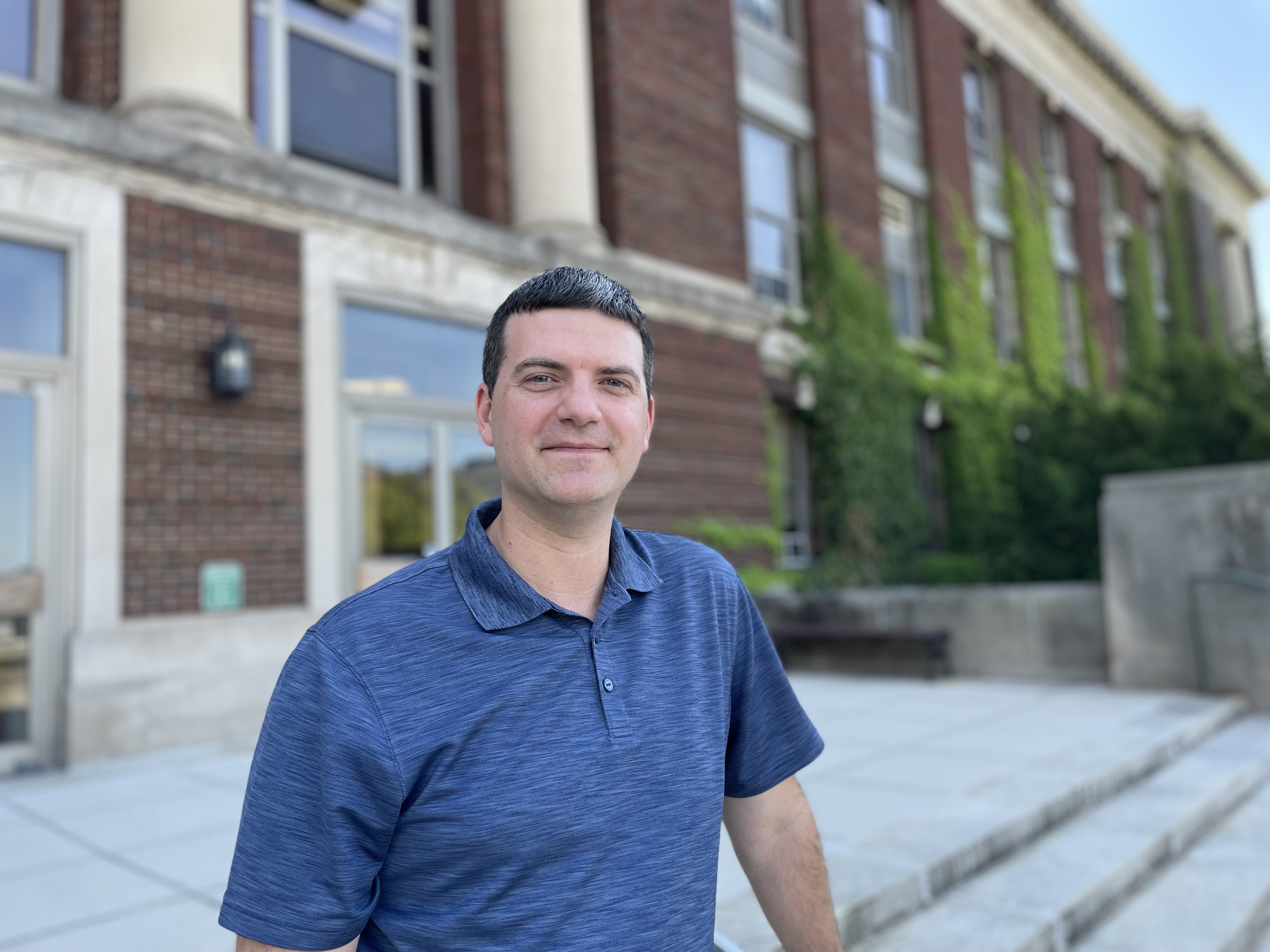 Aaron Knight recently came full circle in his professional career, rejoining the Office of Communications and Marketing as the Associate Director of Web Services. Aaron started his ESF career 14 years ago as a junior web developer after graduating from Syracuse University and working in various local web development jobs.
After being a junior web developer, he became the senior programmer/analyst in the Information Systems Department. While in that role, he helmed ESF's Banner system migration and managed other College systems. Now, he helms the College's website redesign.
"I love being a web developer because it means reducing barriers in the user experience," Aaron said. "I love learning what we can do better from our students and improving the user experience."
The new project will give him a chance to do just that, with major changes to the website coming soon.
Asked what was behind his years of dedicated service, he responded that it was all about the tight-knit community at ESF. "This is a special place to many people," Aaron said.
In his spare time, Aaron is a runner and is heavily involved as an advisor for ESF's and Syracuse University's service fraternity, Alpha Phi Omega.
Congratulations on your promotion, Aaron, and thank you for your continued service!
Adsense Arbitrage website traffic Get Adsense Approval Google Adsense Earnings Traffic Arbitrage YouTube Monetization YouTube Monetization, Watchtime and Subscribers Ready Monetized Autoblog
from Web Development – My Blog https://ift.tt/ERzJBNn
via
IFTTT