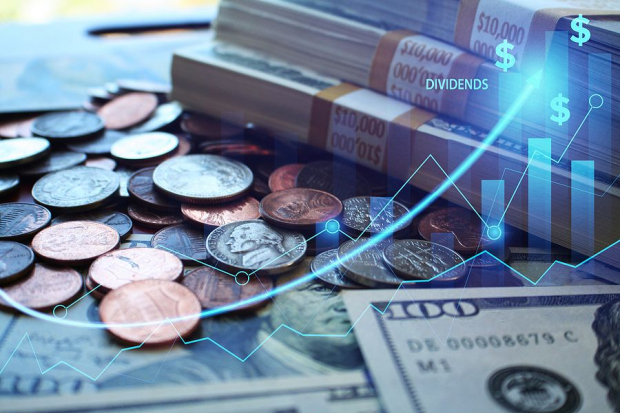 (0:45) – Can High Dividend Paying Stocks Spice Up Your Investments?
(6:20) – The Power of Compounding: The Impact On Your Portfolio
(20:10) – Top Picks To Keep On Your Radar
(34:25) – Episode Roundup: MMM, NWBI, XRX, EPD, TFSL, PFE
Welcome to Episode #329 of the Zacks Market Edge Podcast.
Every week, host and Zacks stock strategist, Tracey Ryniec, will be joined by guests to discuss the hottest investing topics in stocks, bonds and ETFs and how it impacts your life.
This week, Tracey went solo to discuss how to have fun in investing. Yes, fun.
In 2021, the memesters and cryptocurrency investors seemed to be having fun. But in 2022, with stocks falling most of the year, it hasn't seemed very fun.
But what if there was a group of investors who was managing to have fun by buying stocks that paid them for their patience?
The DivTwit Community
On Twitter, there is a subgroup of finance Twitter that is all about dividends. They call themselves DivTwit and you can find them at hashtag dividend or hashtag DivTwit.
Their tweets are uplifting and fun as they post "updates" about where they stand on their monthly, or yearly, income. Some will post things like, "It took five years but I'm finally at $1000 a year." That means that investor is getting $1000 a year in dividend payouts.
That's a nice haul every year. No wonder the dividend investors are happy.
And in 2022, many stocks are yielding big dividend numbers, over 4%, and still have solid fundamentals.
Lots of Top Dividend Stocks
Zacks.com has several dividend screens that combine the Zacks Rank with those with top yields.
One of the screens looks for yields over 5% and the company has to have a history of growth. That screen returned 29 stocks.
A second screen looks for stocks with dividends over 8%, which is sky-high. Yet, 60 stocks come back from the screen with the high yields.
There are plenty of companies paying dividends right now, many of them juicy.
5 Stocks That Pay Big Dividends in 2022
1. 3M, Inc. (MMM – Free Report)
3M is a favorite of the DivTwit community because it has paid its dividend, without interruption, for 100 years. That's an impressive track record.
3M also has a big yield, which is currently at 4.8%. An investor with 100 shares would see a payout of $596 this year.
Should you buy 3M for its dividend?
2. Northwest Bancshares (NWBI – Free Report)
Northwest Bancshares is a bank with locations in Pennsylvania, New York, Indiana and Ohio. The banks have long been a good place to look for dividends, at least until the Great Recession shook up the industry.
Northwest Bancshares pays a generous yield, currently at 5.6%.
Shares are cheap, with a forward P/E of 13.
Should Northwest Bancshares be on your shortlist?
3. Pfizer (PFE – Free Report)
Pfizer is a large cap drug company. Many dividend investors have long sought out big cap pharmaceuticals due to their consistent payouts.
Pfizer does not disappoint. It has paid a dividend for 335 consecutive quarters. That's impressive.
Pfizer's dividend currently yields 3.4%. It's also cheap, with a forward P/E of 7.3.
Should dividend investors be looking at Pfizer?
4. Xerox (XRX – Free Report)
Xerox has been a technology staple for years. But did you know it also pays a dividend, currently yielding 6%?
Shares are cheap with a forward P/E of 14.6.
However, Xerox is expected to see earnings decline 24% this year.
Is Xerox's high dividend a red flag?
5. Enterprise Products Partners (EPD – Free Report)
Enterprise Products Partners is a midstream energy company that transports, stores and gathers natural gas, NGL, oil and refined products.
Enterprise Products Partners has always been a favorite of dividend investors due to its big dividend, which is currently yielding 7.1%.
Should Enterprise Products Partners be on your shortlist?
What Else Should You Know About Having Fun While Investing?
Tune into this week's podcast to find out.
Adsense Arbitrage website traffic Get Adsense Approval Google Adsense Earnings Traffic Arbitrage YouTube Monetization YouTube Monetization, Watchtime and Subscribers Ready Monetized Autoblog
from Investing – My Blog https://ift.tt/nWZMi1X
via
IFTTT