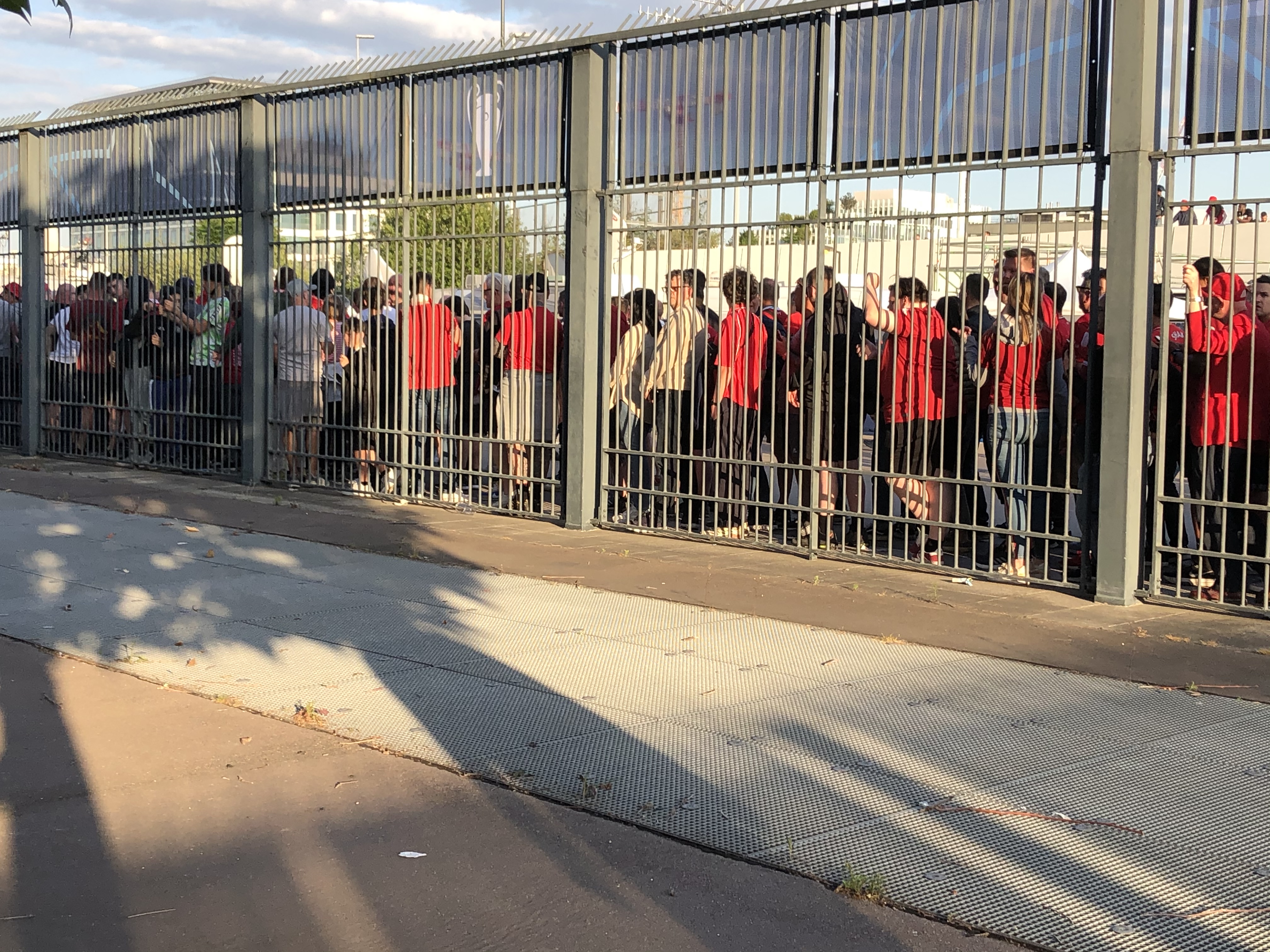 September 29 – More than 1,700 Liverpool fans who claim they were injured or left with psychological trauma at last season's chaotic Champions League final are to sue UEFA.
The group action follows the showpiece fixture against Real Madrid in Paris on May 28 when UEFA delayed kick-off by 35 minutes citing "security issues".
A French Senate inquiry contradicted initial assertions by UEFA and the French government that Liverpool fans had been mainly responsible for the trouble by not having proper tickets.
The inquiry instead cited a "string of dysfunctions" including a lack of preparation by authorities and UEFA, as well as poorly executed security arrangements.
Liverpool law firm Bingham's said clients had spoken of "terrifying scenes" at the Stade de France.
Bingham's has joined global law company Pogust Goodhead in a lawsuit for 1,450 clients alleging negligence, with Leigh Day, another law firm, also bringing a group action on behalf of 400 more fans.
Lawyers said they planned to sue UEFA for breach of contract in ticket sales and negligence over a duty of care they had towards supporters, who were harmed both physically and mentally.
Before the match thousands of Liverpool fans were funnelled into an entry where not all the stadium entry points were operational causing a dangerous crush. French police and security officers moved in to indiscriminately pepper spray and tear gas fans in attempts to disperse them.
Outside the ground after the match gangs of local men armed with knives, machetes and bats roamed the streets and public areas, mugging and assaulting fans, with reports that the French police in many cases just stood at a distance and watched.
Liverpool said they had sent testimonials from 8,500 supporters to UEFA's "independent review" of what happened.
Gerard Long of Binghams told the BBC: "As a life-long Liverpool fan, I was absolutely horrified when I heard how events unfolded at what should have been the highlight of the football season.
"Not only fellow fans, but my friends, family and clients who were in attendance that day have spoken of the terrifying scenes that surrounded the Stade de France before, and even after, the game."
"We are representing people who suffered physical crushing injuries at the turnstiles, and very many people who have suffered psychologically; some were in fear of their lives," Long said. "Clients have reported anxiety, PTSD, nightmares, never wanting to go to a European football match or even France again.
"Our case is that UEFA as the organisers had a duty of care to people – who paid a lot of money for tickets – and they breached it."
UEFA is not commenting further until its review has produced its report, expected at the end of November.
UEFA previously said it sincerely apologises "to all the fans who had to experience or witness frightening and distressing situations that evening. No football fan should be put in that situation, and it must not happen again."
Contact the writer of this story at moc.l1664488172labto1664488172ofdlr1664488172owedi1664488172sni@w1664488172ahsra1664488172w.wer1664488172dna1664488172
Adsense Arbitrage website traffic Get Adsense Approval Google Adsense Earnings Traffic Arbitrage YouTube Monetization YouTube Monetization, Watchtime and Subscribers Ready Monetized Autoblog
from UEFA – My Blog https://ift.tt/fSJqkCH
via
IFTTT